What People Are Saying
When searching for a band to hire for your special event, it is certainly not a bad idea to check out independently provided Ottawa band reviews on independent 3rd party websites that aren't in business relationships with the bands they are reviewing (if you can find sites that provide Ottawa band reviews that also meet this criteria which may be difficult).
As you check out Ottawa band reviews please check out some comments and reviews of our group capitalJAZZ below, which have been provided to us directly by people and organizations who have invited us to provide music for their event or special day at many different venues over the last 6 years or so. You can also check out verified reviews on our profile on The Knot by clicking here or the logo below. We hope you'll be asking us to perform for you at your event or special day as well!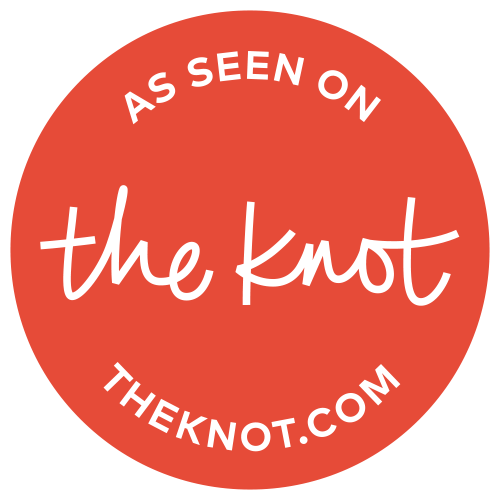 What people are saying:
"Mike, where do I start….
We were so impressed with your band, we hardly have words to describe our night! From day 1 you were so responsive and professional that I thought you were too good to be true. You assembled our band so perfectly and precisely that we can't stop talking about it. So many positive responses from our guests and from the venue staff. We loved every aspect of it from the warmup to the final note. My only regret is that we didn't watch your entire act because we were being drawn away for various reasons. Thank you for all your hard work and assistance throughout the year. You made our special day so memorable and I'm forever thankful. Bravo!"
– Josee
"capitalJAZZ was very professional, reliable, and easy to work with every step of the way. Mike was always very quick at responding to any questions or concerns I had and was willing to accommodate any requests to assure me that our high-profile event would go as planned. capitalJAZZ was a pleasure to work with and I would definitely recommend them for future events!"
– Anaika
———————————–
Hello Mike,
I just wanted to write a quick message about how grateful we were to have the musician's join us for my mother's 55th garden party. The piano and bass players were professional, so talented, and a perfect addition to the event, my mother was very surprised and it really added to the day. As well, they were so wonderful to work with not complaining at all through the heat wave, and interacting with the guests, it was the perfect combination of smooth jazz and good conversation. Finally, Mike, you were so great to work with, you were so clear with exactly what we could expect and how the band would work before, during and after the event.
Thank you for everything,
Logan Taylor
———————————
"Mike and the capitalJAZZ team did an amazing job at our wedding – we got so many compliments from our guests and we wouldn't hesitate to recommend them to anyone!"
– Amanda and Aydin
"Mike and the team were incredible to work with! Their flexibility, attention to detail and their various options to suit our musical needs were flawless. Their musical ensemble contributed to the creation of a sociable lively environment for our guests to socialize and enjoy themselves. I would not hesitate to recommend them for any gigs!" – Chloé
– Chloé
"Mike and his team were a pleasure to work with. They were extremely flexible and able to provide us with all our requirements. We were not sure if anyone would actually get up for any dances after the meal, but Mike and his crew were able to provide a mixture of music that attracted several couples to get up and dance. Please thank Mike and his Jazz Band for a great night of entertaining music that complimented the evenings event and resulted in an overall successful dinner."
– Daniel
"Mike and the band were outstanding. I received so many compliments on their behalf throughout the evening. I will certainly refer CapitalJAZZ to friends and colleagues and will certainly call Mike again when the next event calls for great jazz!"
– Chris
"capitalJAZZ was the perfect ensemble for our event. Not only did Mike provide provide a fast and professional response to a short notice request, but the ensemble he put together couldn't have been more perfect. The band became the heart of our event and was what everyone was talking about the next day"
– Jeff
"CapitalJazz exceeded our expectations. From the initial contact up to the day of the event, they were a pleasure to deal with. They were open to suggestions and were willing to accommodate our requests. The music was great. A Jazz twist on traditional Christmas songs was enough to get the party going. Everyone enjoyed themselves and the event was a hit. I would highly recommend CapitalJazz to colleagues and friends as well as consider them for future events at our company."
– Kristy
At Carlingwood Shopping Centre, we are happy to use Mike and his crew to entertain for our VIP events. Quality, open-minded and generous are 3 words that describe Mike.
– Nathalie Lavergne, marketing Director
"Our experience with Mike and his band was a great one. We'll certainly hire him again and recommend his services to our peers"
– Catherine
"We hired capitalJAZZ (drum/piano duo) for my mother's 60s themed birthday party and were impressed by their talent and class. Above and beyond our expectations. The band provided the perfect ambiance music and even dressed for the part! Mike was professional and accommodating. I welcome the opportunity to work with him in planning future events and highly recommend capitalJAZZ for your entertainment needs. – Jasmine"
– Jasmine
"The trio Mike put together for our Spring Open House in May was a perfect fit. Our theme was 'Swing in to Spring' and the group performed the perfect mix of jazz and swing to compliment our theme beautifully. The residents and guests alike commented on how lovely and fitting the music was. Mike's group is definitely on our 'call again' list."
– Chartwell Lifestyle and Programs
We encourage you to check out more Ottawa band reviews as you search for a group and we thank you for choosing to check out our reviews as you search through Ottawa band reviews. I hope you will also check out some of our promotional videos so you can to check out our sound and the different configurations we can perform in depending on your needs!