Click Here To Check Out The Video Directly On You Tube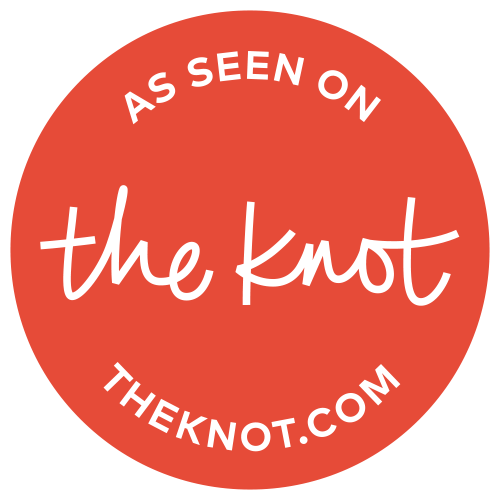 "capital

JAZZ"

 is one of the most professional jazz bands in Ottawa. We provide classy, subtle, completely live background jazz music for almost any type of event. The ensemble plays in a wide variety of feels within the jazz style. When you invite the band to provide music for your wedding or special event you can expect to experience fun swing, serene bossa nova's, relaxed funk and gentle jazz ballads.
The bands goal is to entertain and provide a classy atmosphere by providing background music. As such, the music remains subtle and does not over power your event unless you have requested that we be a more featured aspect. If customization is required, there are many variables that you can adjust to your preferences. This includes the specific musical instruments, the number of musicians, whether or not vocals will be included, the dress code the musicians will follow, the performance/break schedule, the scheduling of the bands set up and pack up, the booking length and many other aspects. As one the most adjustable jazz bands in Ottawa we can take care of almost any customization need.
We work with you in a very responsive and efficient manner to get everything organized the way you need it (and ahead of time) with minimal work required on your end. We are available by email and phone to help you get things organized. We also offer a free/no commitment required in person consultation. We provide and set up all of the musical equipment necessary. If a full sound system and/or light system is required, let us know as we can also provide that! We work and communicate very well with venue staff to make sure everything goes well.
As a group of experienced musicians forming one of the most reliable jazz bands in Ottawa,  we have very likely performed in many of the potential venues you may be considering for your wedding or special event and we may be able to provide you with advice regarding how these venues might match up with the vibe you are trying to achieve based on our experience working there. We can also provide some general advice regarding scheduling of the music, speeches and formalities etc…
We can provide music in more then one room at your events venue and can even have multiple ensembles performing in different rooms or locations at the same time if it helps you to achieve the event you want. As one of the most versatile jazz bands in Ottawa, the band and the way in which it will fit into your event can be adjusted in many different ways so as to fit your needs. Whether your event is formal, casual or anything in between, we can "jazz it up or jazz it down" to match. Sit back, relax and enjoy the ambiance and "finishing touch" one of the most versatile jazz bands in Ottawa will add to your event!
Feel free to get in touch for more info or a free quote!
Testimonials
"Mike, where do I start….
We were so impressed with your band, we hardly have words to describe our night! From day 1 you were so responsive and professional that I thought you were too good to be true. You assembled our band so perfectly and precisely that we can't stop talking about it. So many positive responses from our guests and from the venue staff. We loved every aspect of it from the warmup to the final note. My only regret is that we didn't watch your entire act because we were being drawn away for various reasons. Thank you for all your hard work and assistance throughout the year. You made our special day so memorable and I'm forever thankful. Bravo!"
– Josee
"capitalJAZZ was very professional, reliable, and easy to work with every step of the way. Mike was always very quick at responding to any questions or concerns I had and was willing to accommodate any requests to assure me that our high-profile event would go as planned. capitalJAZZ was a pleasure to work with and I would definitely recommend them for future events!"
– Anaika
"CapitalJazz exceeded our expectations. From the initial contact up to the day of the event, they were a pleasure to deal with. They were open to suggestions and were willing to accommodate our requests. The music was great. A Jazz twist on traditional Christmas songs was enough to get the party going. Everyone enjoyed themselves and the event was a hit. I would highly recommend CapitalJazz to colleagues and friends as well as consider them for future events at our company."
– Kristy
"capitalJAZZ was the perfect ensemble for our event. Not only did Mike provide provide a fast and professional response to a short notice request, but the ensemble he put together couldn't have been more perfect. The band became the heart of our event and was what everyone was talking about the next day"
– Jeff
Check Out More Testimonials Here
Venues we have performed at for weddings and events include: The Chateau Laurier, Le Belvedere Weddings and Events, Evermore Weddings and Events, The Westin Hotel (Ottawa), Restaurant 18, The Ottawa Convention Center (Now "The Shaw Center"), The Canadian Museum of Nature, NeXT (Restaurant/Event Venue), The NAC (Private Event Room and Rooftop), Billings Estate, Loblaws' (3 Locations) and many others venues.
People/Organizations we've performed for include: Numerous wedding couples (of course!), Melanie Lyne (Clothing Company), Canadian Tire (Ottawa), The Canadian Geotechnical Society (GeoOttawa 2017 Conference), The Canadian Association of Financial officers/Association canadienne des agents financiers, Loblaws and many people and organizations.